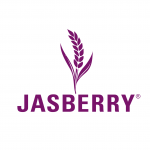 Website บริษัท แจสเบอร์รี่ จำกัด
Looking for meaningful work? Wanting to make a real difference? Here is your chance! We are looking for new team members at one of Thailand's leading social enterprises!
Responsibility
Work closely with customers and business partners from all over the world.
Manage export processes.
Helps develop a Thai organic food brand that connects with health-conscious consumers all over the world, particularly in the US and Germany.
Support the CEO on a day-to-day basis. Tasks include meeting summaries, scheduling appointments, and enforcing deadlines.
Assist the CEO in expanding business through international partnerships.
---
Qualifications
Highly driven and self-motivated, passionate about social business, and wanting to help create value for others.
Excellent listener and observant with willingness to learn from others.
Excellent in critical thinking and analytical skills.
Good interpersonal skills, humble, responsible, and accountable.
Comfortable with details and able to prepare detailed documents and reports.
Excellent learning attitude and strong positive attitude.
Can use MS Word, Excel, and PowerPoint.
Can read, write, and communicate in English.
Can travel internationally.