Thai Legal Framework for Social Enterprises
By Social Enterprise Thailand Association (SE Thailand)
Are you curious about the recently enacted Social Enterprise Promotion Act? If you do, we welcome you at this session that will help you understand the following content:
Criteria to be registered as a social enterprise according to the Thai law
Benefits and duties for social enterprise
Timeline for registration
The format will be half an hour of talk delivered by the General Manager of SE Thailand, and half an hour of Q&A. Please make sure to register yourselves to the session, tell your friends about it, and come meet the SE Thailand team!
Date: Saturday, 12 October 2019
Time:  09.00 – 10.00 hrs.
Venue: The Lawn, 19th floor, Gaysorn Urban Resort (Gaysorn Tower)
Go register at http://bit.ly/SETalk-12Oct
About SE Thailand
SE Thailand acts as the connector among members and between members and other organizations with the aim to enable Thai social enterprises to grow their businesses while tackling social and environmental problems. We also share knowledge around social entrepreneurship with the wider public.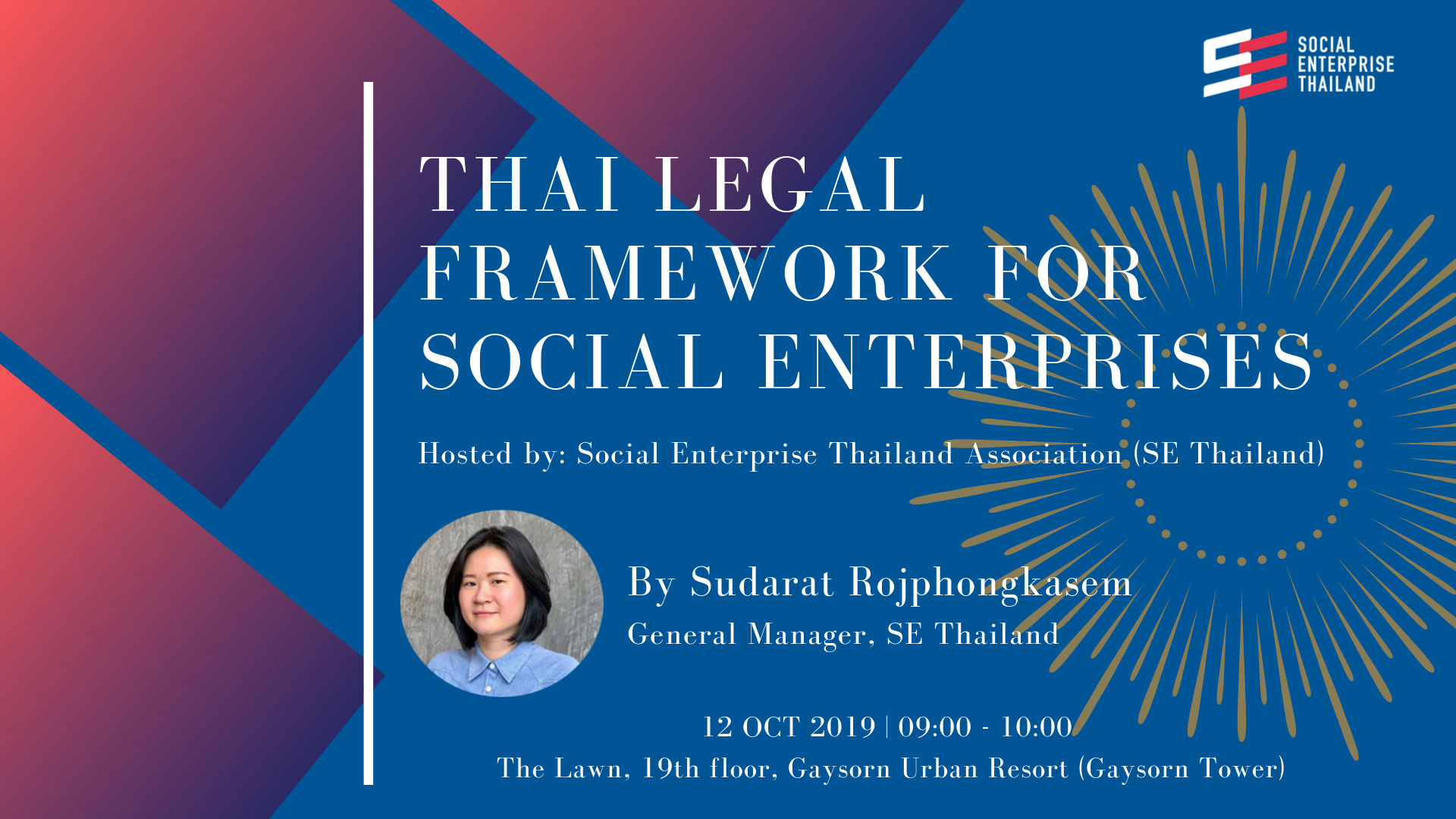 ตุลาคม 12 @ 09:00
Gaysorn Urban Resort, The Lawn
SE Thailand