The TBN Asia 2023 Bali Conference (7 – 9 Sept) showcases social entrepreneurship and the vital ecosystem that supports it. Join us to connect with like-minded investors, social entrepreneurs, industry experts and volunteers.
Is collaboration the key to a sustainable future? Perhaps a better question is: Can a sustainable future be paved by only one entity?
To recreate our future, and to keep improving it for future generations, we need to work together. The synergy forged from these interactions brings about an innovation that rises above the boundaries of ourselves, and culminates in greater impact. People frequently talk about moving the needle, let's elevate it!
At TBN, we bring together founders and funders for a meeting of the minds. What makes TBN special, is our two unique pillars of interfaith collaboration and transformational leadership.
Come to join conference in Bali from 7-9 September for a meaningful engagement.
Alone we are smart, and together, we are brilliant. And who doesn't want to be brilliant?
Join the TBN Asia 2023 Bali Conference. Register now
---
ขอบคุณที่มา : TBN Asia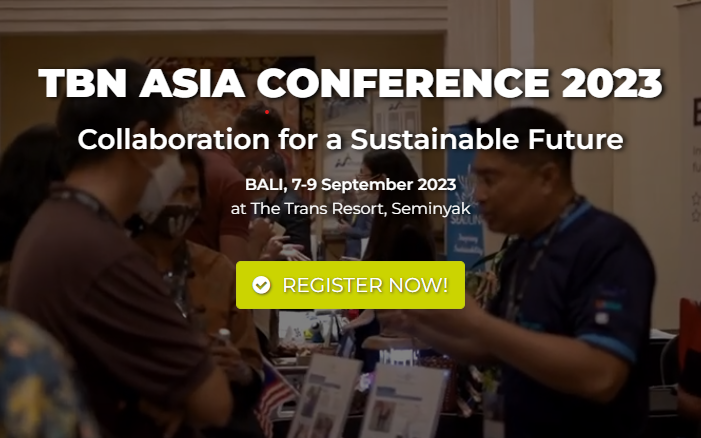 กันยายน 7 @ 10:00 — กันยายน 9 @ 16:00
Bali
tbn Asia, TBN Indonesia