Passionate about making a difference? Curious how businesses are driving impact? Join us at the Social (Impact) Mixer & Open Mic for evening of fun, creativity, and social impact.
In our last mixer, we saw over 80 people from various sectors united by the desire to make an impact join. This time, we want to make it even more BIG, FUN, and INVITING to a broader audience. Whether you're already involved in the impact sector or simply curious about making a difference, this event has something for you.
Join us on Saturday the 17th of June for a relaxed evening with your peers where we bring those already in the sector even closer together, and if you're not in the sector yet, come join the community and let's get the purpose driven economy even bigger!
The event will start at 4.30pm for those interested in joining brainstorming discussions on how we enhance collaboration between organizations and partners, followed by a social enterprise showcase and networking from 6pm to 7pm. Then as the evening gets going, from 7pm – 8pm we will have an impact sector open mic with a standup comedian host, amateur acts lined up including singing, bollywood dance, and magic, as well as an opportunity for you to showcase your talents too!
Date and time : Saturday, June 17 · 4:30 – 8:00 pm

Location : Quaint 23 Sukhumvit 61 Khet Watthana, Krung Thep Maha Nakhon 10110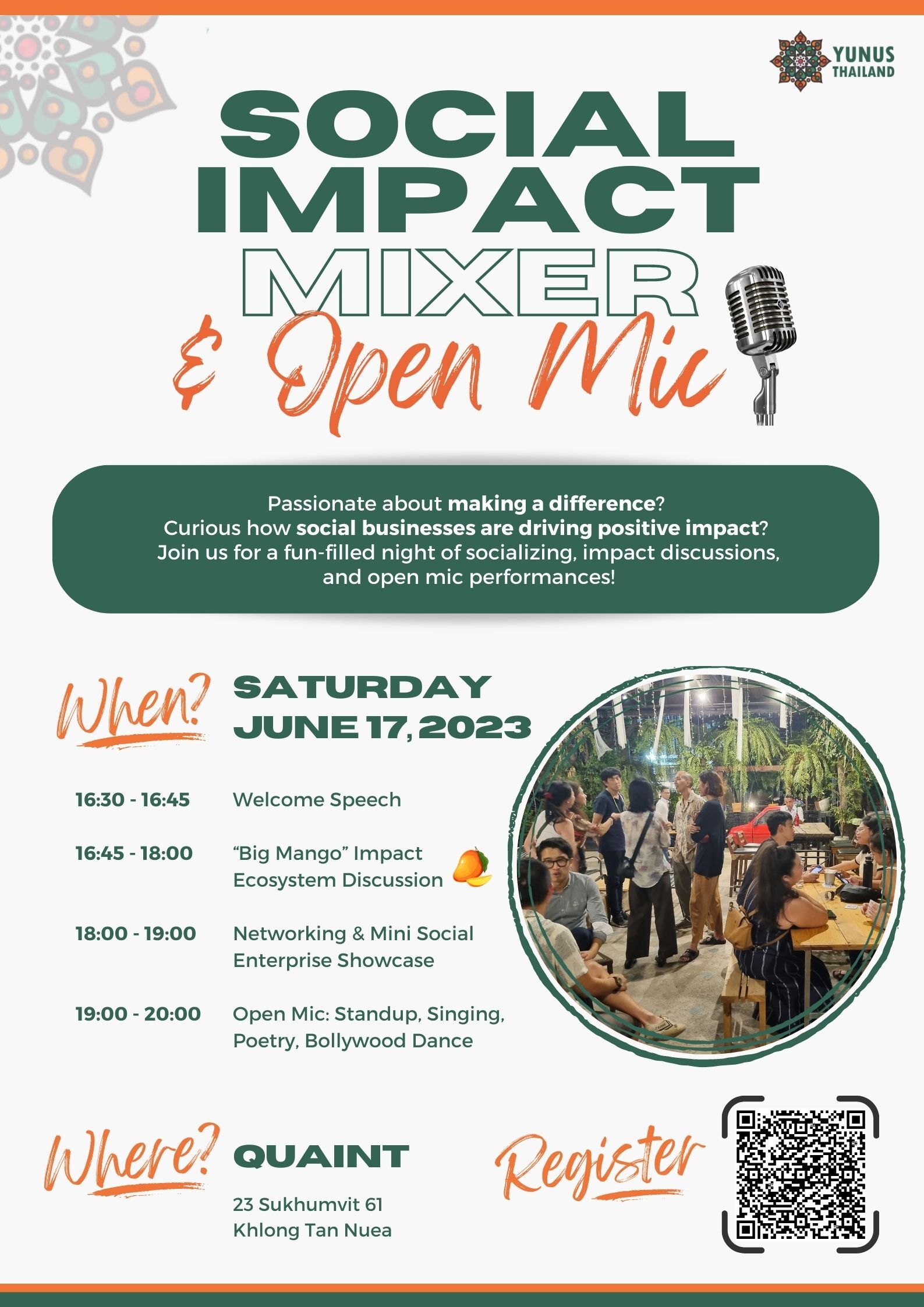 มิถุนายน 17 @ 16:30
Quaint 23 Sukhumvit 61 Khet Watthana, Krung Thep Maha Nakhon 10110
Yunus Thailand