Register now to gain valuable insights on how to drive your business towards sustainability.
Get:
• a guide to ESG management
• valuable case studies from top business speakers
• strategies to unlock the power of sustainable finance for a greener future.
Register now at
https://rb.gy/rcfki
to gain the information and insights you need to drive your business ahead sustainably.
---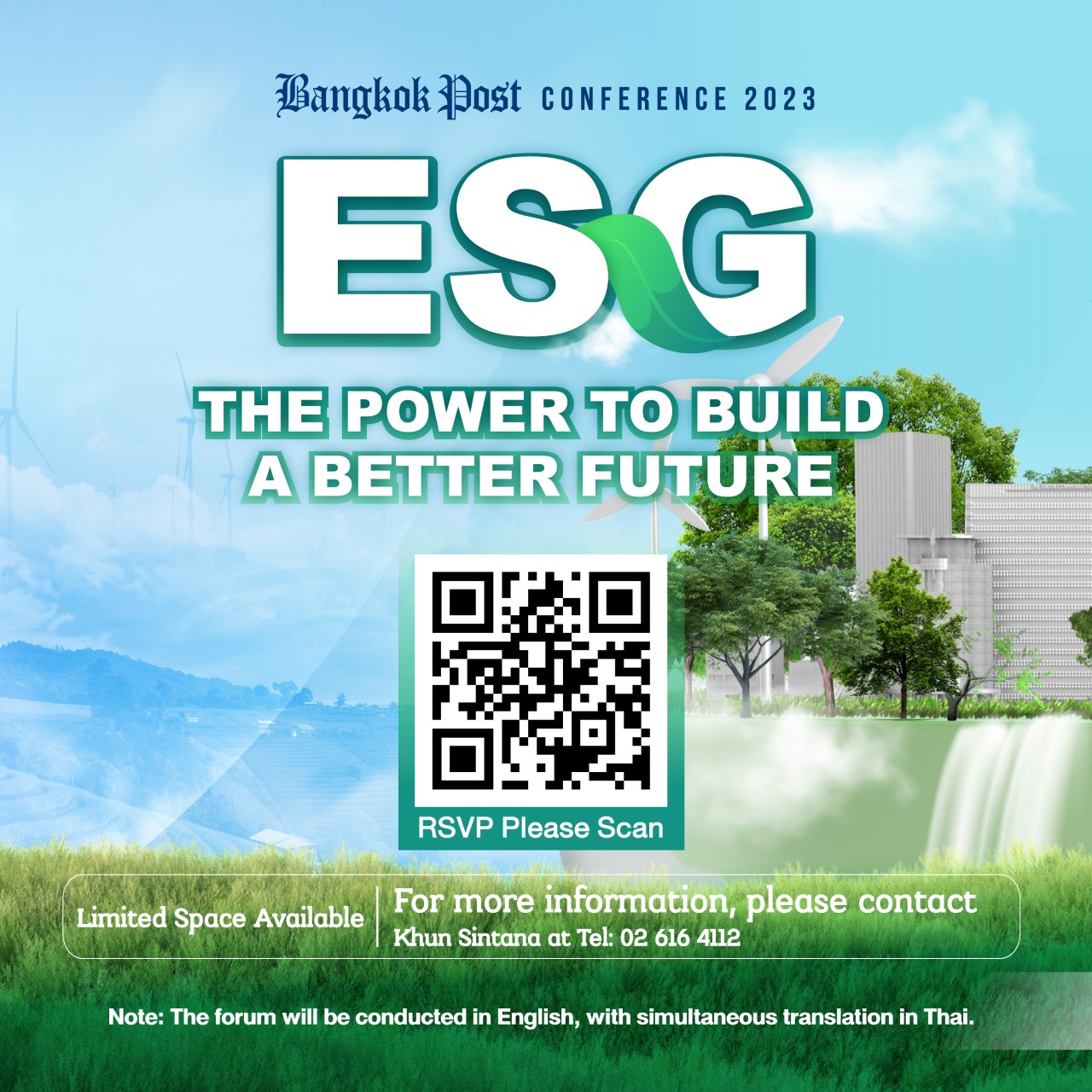 พฤษภาคม 24 @ 12:30
กรุงเทพฯ, Centara Grand at CentralWorld
Bangkok Post