Calling women human rights advocates in Southeast Asia! Together, let's KeepRising in our leadership journeys to BreakTheBias.
---
Join the Women's Leadership Summit and get the opportunity to:
• Take a closer look at women leaders in action in the region
• Gather knowledge on inclusive and transformative leadership
• Connect with fellow advocates and expand your network
---
PANEL 1 | Rise Stronger: Championing Feminist Activism for Human Rights
This panel will showcase lived experiences and learnings of activists who have led human rights campaigns and movements across Asia. Activism and campaigns have long been vital in challenging the status quo, breaking bias, and initiating change in our communities.
The panelists will speak about practices that encouraged overcoming biases, sharing power and collaborating across diverse groups, in the movements they have led.
---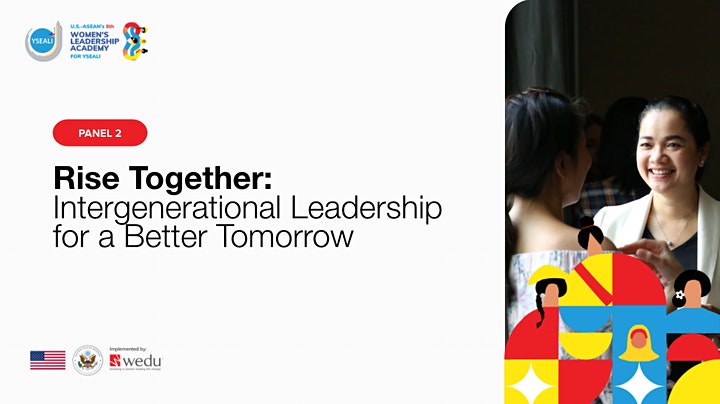 PANEL 2 | Rise Together: Intergenerational Leadership for a Better Tomorrow
(Run simultaneously with Panel 3)
The panel comprises women leaders from different age groups and professional experiences in the Southeast Asia region. An intergenerational dialogue between young and seasoned women leaders will be an opportunity to showcase the importance of cross-generational collaboration and power sharing.
Both parties will explore the interdependence of generations in advancing women's leadership, and share about ways to unite efforts for a better future.
---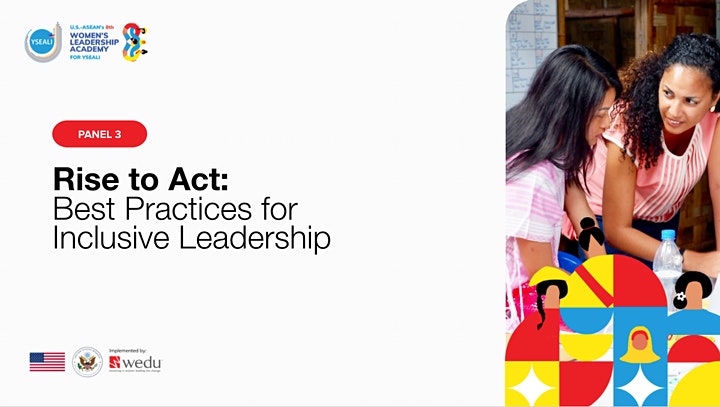 PANEL 3 | Rise to Act: Best Practices for Inclusive Leadership
(Run simultaneously with Panel 2)
Women from every walk of life deserve to have access to leadership opportunities. However, due to stigma and bias, these diverse faces, experiences, and unique needs are often not being addressed through relevant policies – leading to violation of human rights.
This panel thus aims to inspire participants to acknowledge various aspects of diversity and inform them of the best practices for inclusive leadership across sectors.
---
---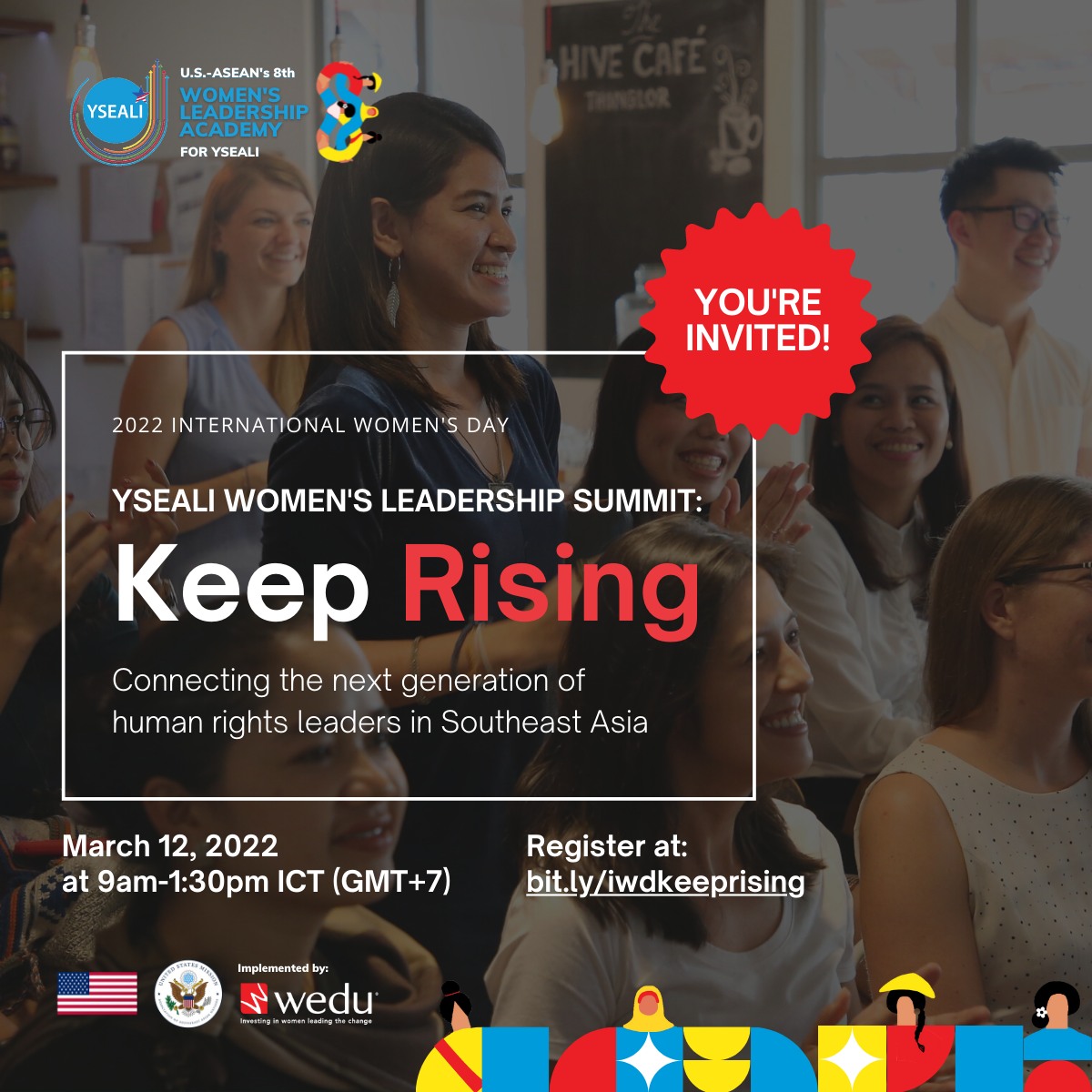 มีนาคม 12 @ 16:00
Online Session
Wedu Global