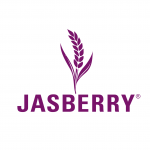 Website บริษัท แจสเบอร์รี่ จำกัด
Looking for meaningful work? Wanting to make a real difference? Here is your chance! We are looking for new team members at one of Thailand's leading social enterprises!
Responsibility
Responsible for the quality assurance and quality control of Jasberry's healthy and delicious organic products from organic rice to other value-added products! Ensure that all processes are of the highest standard conforming to international certifications such as HACCP, GMP, IFS, EU & USDA organic standards, Gluten-free, Non-GMO, Fair-trade, etc.
Work closely with manufacturers and operations manager to achieve the desired quality and consistency of organic products.
Create work instruction and monitor relevant paperwork to meet with international certification standards such as HACCP, GMP, EU & USDA organic standards, Gluten-free, etc.
Learn and manage internationally certified organic system.
Support customer in technical terms of standard, regulations, product specifications, and quality control.
---
Qualifications
Prior work experience in quality assurance (QA) or quality control (QC) of at least 1 year.
Highly driven and self-motivated, passionate about social business, and wanting to help create value for others.
Comfortable with detailed work and preparing documents both in Thai and English.
Excellent listener and observant with willingness to learn from others.
Excellent in critical thinking, analytical skills, learning attitude, and strong positive attitude.
Good interpersonal skills, humble, responsible, and accountable.
Can use MS Word, Excel, and PowerPoint.
Can read, write, and communicate in English.